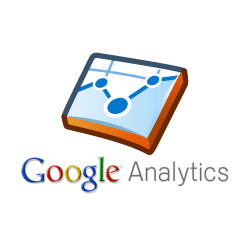 Whether you have a corporate website, an E-Commerce website or a blog, you surely wants to know more about people who are visiting you, what they like or don't, how many people came etc… That's why google lunched in 2005 Google Analytics (initally known as Urchin).
Analytics may help you to survey your website and to make you improve your website user's experience. The tool is very powerfull, you'll get a lot of statistics and will have to work on it to choose the one that are important. Once done, you will find them on your dashboard, or/and receive them by mail (weekly, monthly…). And what is the cost of this solution : like most of the time with Google : Nothing (of course, if you think it's to cheap you can take the Premium solution for only $100,000/year…)
What should i look for?
It depends of your sector. If you have a website with content (blog, newspaper…), informations that you may need are : How long people are visiting your website, how many pages have they seen, are my readers loyal. You may also need to know what are the categories or pages that are the most viewed, what keywords they wrote in Google (or yahoo!) to find you etc… All these information may help you to improve your content and your user-satisfaction.
If you're an E-Commerce website, you may want to know what are the items that are the most searched (and compared with your sales), what keywords people used to find you. You may set-up goals with funnels. It will help you in your sells process and make you understand why beetween step 3&4 you loose 50% of your customers. What happens on this page? You may connect your Analytic account with your Adwords account to track your compaigns and estimate your ROI.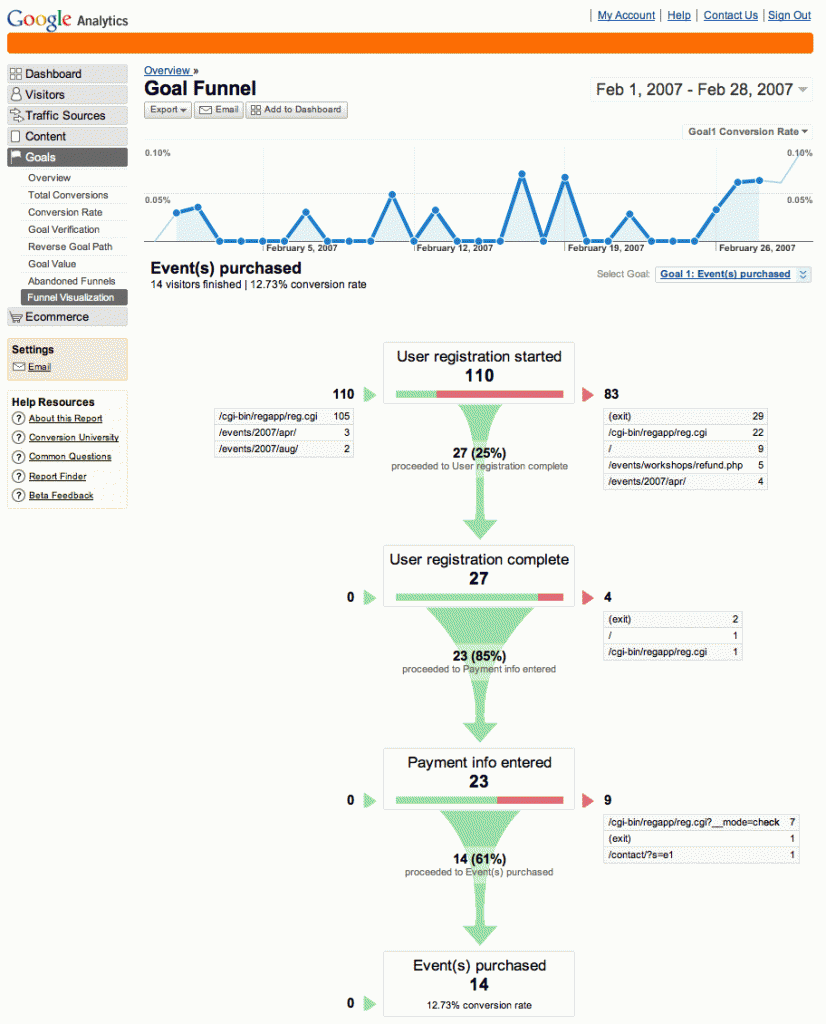 If you're a corporate company, you may want to know how many people have downloaded your presentation, how they came, set up a goal as « Pdf downloaded » or « Contact form completed ». You may have a geographical indication of where your users are coming from. You may also filter this information by country, to compare user's actions.
What are other features i may use?
You may add users to your analytics account, but maybe you don't want them to have access to all the stats. For exemple, on your newspaper, you don't want your staff to have access to Adsense revenue. With Ananlytics you can customize this function.
You have a multinational website. Differents users have access to your analytics account. You can filter by country datas that are available for each.
Someone managing the PPC compaign may have access only to the revenue section and not the others parts of the rapport.
You're a group hotel with 5 hotels (for exemple). The group has its website, as each resort. So there are 6 websites. You can custumize the Ananlytics account to be able to track the user throw all the differents website and consider that you have one user that visited two websites instead of two users (one for each). Of course, you keep the classic rapport for each website.
You can custimize your links on your E-mailing compaigns to be able to retrieve them on your analytics and analyze the ROI.
What do i have to do now?
Google Analytic is really powerfull. You can also learn by yourself at the Google Conversion University.
You can also ask for the help of a specialist. So, don't hesitate to contact a Google Analytics Certified Partner or Individual Qualified. They will help you, depending of your needs and will be able to set-up all goals, funnels etc…